Our Representative:
We would be happy to appoint our Representatives in India and outside India for promotion of various Services and activities of Ayulink Healthcare.
Our representatives help us to market / promote all our activities and services in their respective countries / location. Major area of work for representative is to promote and market Ayurveda tours, lectures, seminars of Dr. Prerak Shah, as well as to identify possible business associates such as Franchisee of Ayulink Healthcare and/or Importers of herbs, herbal products, Ayurveda products & food supplements offered by Ayulink Healthcare
Know our global representatives
Representatives for Europe (From Spain)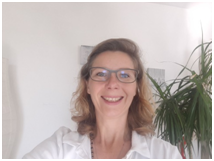 Ms. Beata Horvath, of Hungarian origin and now a resident of Spain, is co- founder of BioBea Heal Yourself Community in Marbella, Spain. Working as a therapist since 2001, she is an Ayurveda Therapist and Holistic Lifestyle Coach, and Intuitive Healer. She received Ayurveda training under the guidance of Dr. Prerak Shah, an Indian Vaidya (Ayurvedic doctor). Her unique approach involves taping Higher Sources of Energy, which is beneficial for healing.
Bea is a qualified Ayurvedic massage therapist and teacher, ayurvedic lifestyle consultant, and a soft osteopath. She also holds a Reiki Master degree and conducts shiatsu and reflexology treatments. She offers a wide range of treatments in Hungarian, German, English and Spanish languages.
Through her signature treatment – the Rainbow Ascension Therapy, she guides her clients to achieve an improved and healthier version of them employing her own unique approach on nutrition, yoga, meditation and a client's self-healing abilities.
BioBea visits London (England) and Szeged (Hungary) regularly working and guiding her clients to achieve a happier, healthier and fulfilling life. 
BioBea – Heal Yourself Community
Elviria, Marbella (Málaga)
Bea: (+34) 672 154 044 
info@biobea.com