Overseas Tours – By Invitation
We have Invitations to organize Dr. Shah's visit in coming months
Europe (Germany, Slovania and Croatia) & Istanbul  – June 2018
USA – October 2018
Dr. Prerak Shah will  visit and conduct seminars and consultations there.
More details of the program will be available, once the proposals are final.
Invite Dr. Shah at your place,
Create best opportunity to market yourself / center or activities.
Ayu Café  – by Ayulink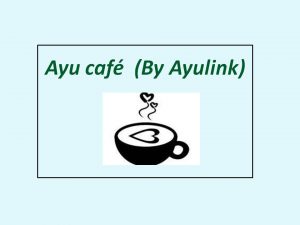 AYU CAFE is an innovative concept for social get-together for Ayurveda lovers. Ayu café organizes activities such as talks and informal discussion meetings for healthy living.
AYU Café  is not meant to be a platform for  formal monologue lectures…..rather we wish to create an ambience of a café…where everybody can relax and discuss various health issues informally over refreshments.
At the moment, we want to make this activity once a month. With your support, we will make it more frequent in future. All Ayurveda practitioners are also welcome to Ayu Café.
Report of the last session:
Another session of Ayu Cafe was organized on 24th February, 2018 with the theme " Different Allergies during​ Holi festival time & season". Doctors as well as ayurveda lovers gathered and shared their thoughts & experiences on how people affected different kinds of allergies in this season, sharing the scientific thoughts on rituals of Holi. Present ayurveda practitioners shared their views on foods / diet advisable to prevent allergies & built immunity during Holi season. All participants where happy with the discussion and experienced shared by all Vaidyas. Program concluded with tea-coffee.
Next Ayu Cafe will be organized on 24th March, 3.00 pm, with the subject: "Headache". All are cordially invited.